HARD TO BREAK, EASY TO FIX.
KINGS OF INDIGO, Forever IN PLAY
Our trusted tailors will fix your favorite Kings of Indigo item for free. It is back within 10 days, ready to be worn again.
Book your repair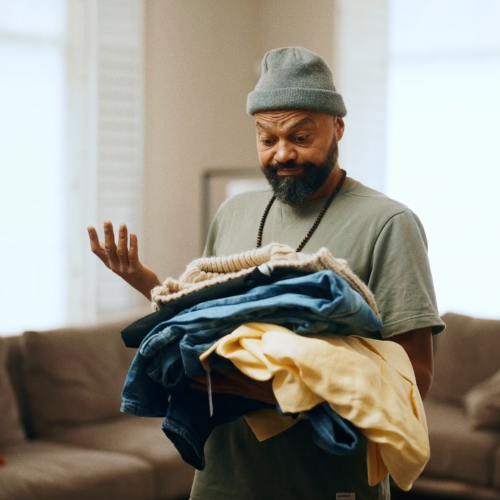 Book your Service
Tell us about what you want fixed and fitted. It's as easy as buying new.
Send Off Your Item
Use your shipping label to drop off via DHL anywhere in the Netherlands.
Ready To Wear Again
Our trusted tailors work their magic. Your item is back within 10 days, ready to be worn again.


Some things get better with time.
Things, like this high quality corduroy jacket. We will make sure it stays in play, beyond a single adventure.
It's not the end, not yet.
We all know the feeling: Your favorite sweater has a tear and you think this is the end. Not anymore, just get it mended.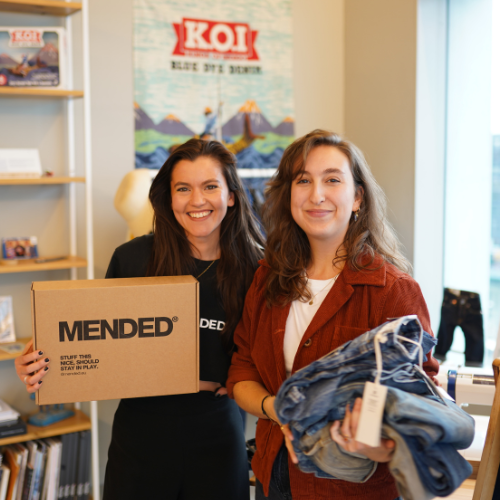 Why we work with Mended
Kings Of Indigo and MENDED want you to enjoy their favorite clothing for as long as possible, without any hassle.
The denim brand is known for timeless design and high quality and aims to ensure that clothing is worn for as long as possible. By joining forces, we make circularity a reality - together with you.
Frequently asked questions
We are building a better way to keep your clothes in play. We make repair, alteration and resale as easy and fun as buying something new. As a circular platform, we are connecting brands and people with local craftsmen. We partner with leading fashion brands so you can enjoy your favorite items longer.
Tell me more, how does it work?

Browse our services and select what you need. Get a shipping label from us by email and send your items to us. Receive your perfectly repaired or fitted item back at your doorstep.
Will you keep me updated on the status of my clothes?

Yes, of course. We will send you an email when your order is confirmed, when your parcel arrives at the tailor, when your clothes are repaired and when they are on their way back.
Where can I use MENDED's services?

Our services are available to you from anywhere in the Netherlands.
What kind of repairs are included ?

We can fix tears, holes, buttons, zips, hems, pockets, belt loops and straps. Besides we can waist-in and length-in most of the items. Browse and select the services you need on our platform.
What if an item can not be repaired?

In this case, we will contact you as soon as possible to ask if we can return the item or if we can donate or recycle it for you.
Is there a maximum number of repairs per customer?

No, there is no maximum number of repairs per customer.
Got a different question?

Contact us support@mended.eu! We will be happy to assist you with keeping your clothes in play.